Device Rules
Device Rules allow you to set pre defined restriction that can be applied on a particular day, time or location. These restrictions will continue to be applied on this basis until you disable or delete the rule.
Open the Jamf School Parent app and select your child and then Device Rules.
Select Create Device Rules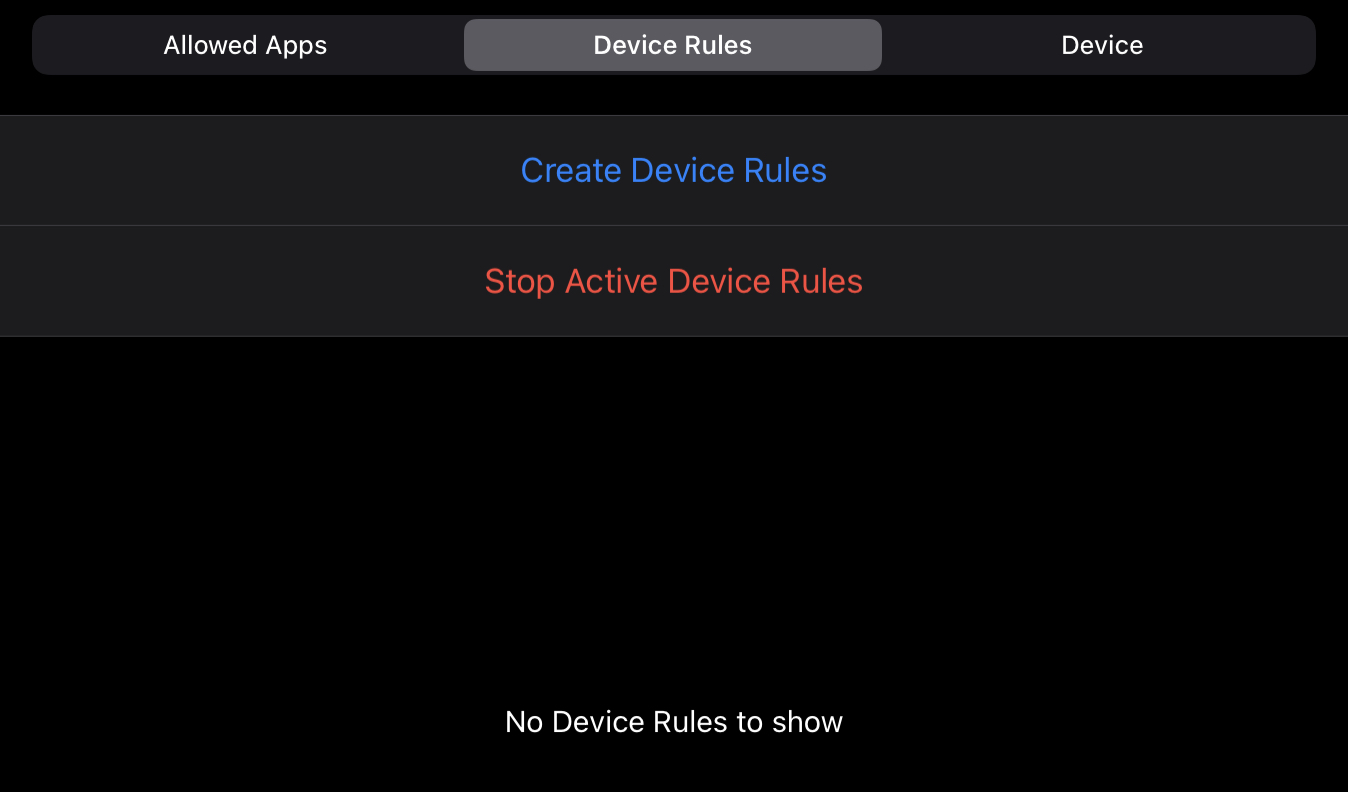 Rules can be configured in 4 ways:
Location - Rules based on a geographical location that is defined by you
Motion - Limit access if the device detects motion
Day and Time - Specify apps that are restricted during particular days or times
Ad Hoc - Create. rule that can be applied ad hoc to block app categories for a specified time period.
Please note: The school imposes it's own restrictions during school hours so please do not configure additional rules to take place during the school day as this may impact teaching and learning.
Creating a Device Rule
Step 1: Select Create Device Rule and then choose the type of rule you require.
Step 2: Select the App category you wish to block. Please note, you have to create rules based on each app category, it is not currently possible to block multiple categories in the same rule.
Step 3: Select the Days and times you wish to apply the restrictions. If you would like the timings of the restrictions to be different at weekends then please configure additional rules for weekend timings.
The example below blocks the chosen app category between 20:30 and 07:00 Monday to Friday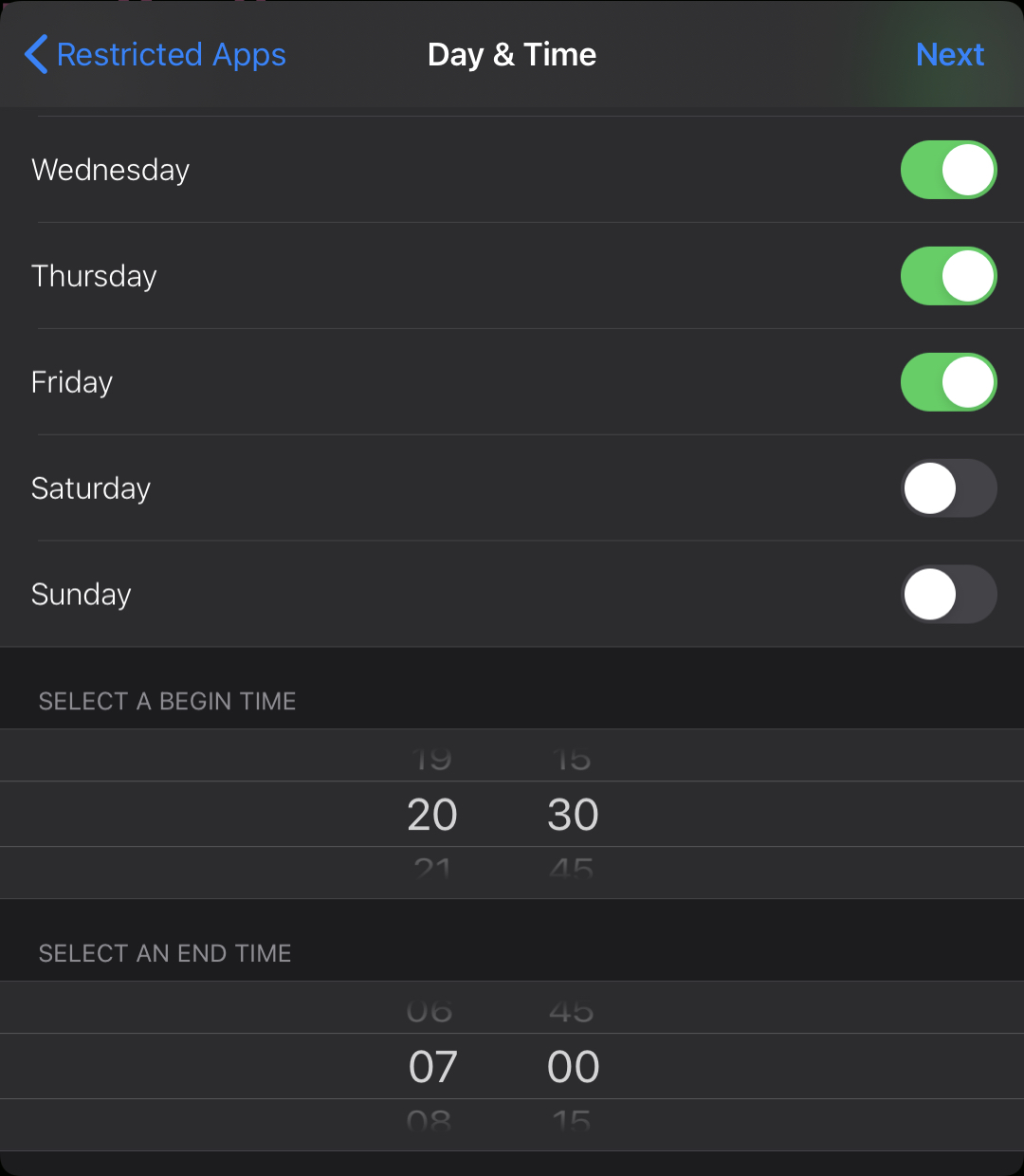 Select done to save the rules.
Once a rule has been created, it cannot be amended.