Parent App Overview
Once you have signed into the app or connected to your child's device via the QR code you will be presented with the following.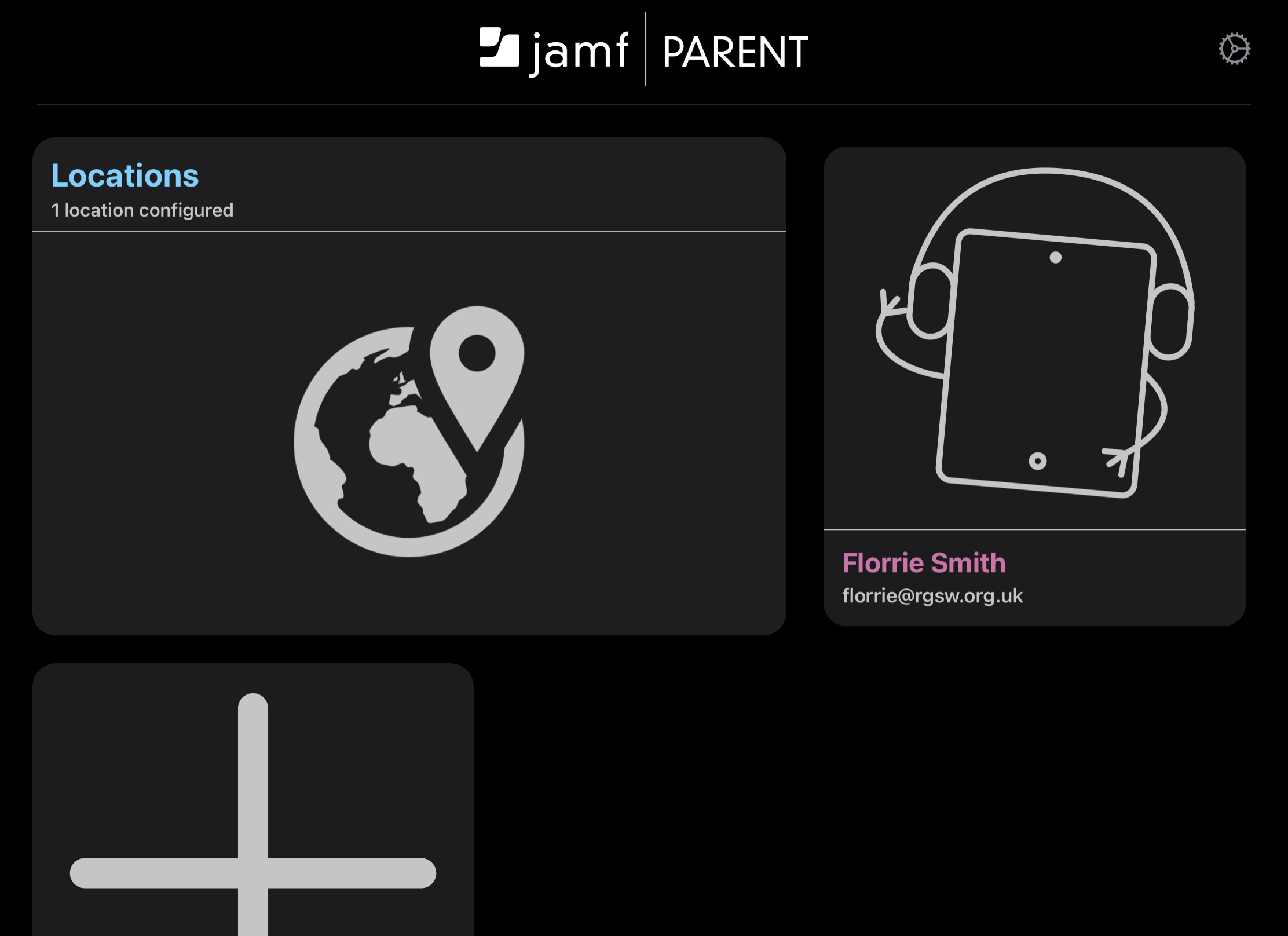 On the right hand side of the screen you can see your Child's device(s), you can also manage locations here.
Locations
Here you can add locations which can used when creating Device Rules.
By tapping Add location when at home, you can set a perimeter around this location where you would like restrictions to apply. You can also add other locations such as grandparents houses.