App Lock
This function is used to quickly lock the iPad to apps that you choose.
For example, if your child requires the apps Pages, Firefly student and Google Drive to do their homework, you can block access to all other apps on the iPad for a set period of time.
Step 1: Open the Jamf School Parent app, under the Allowed Apps heading, select Enable App Lock.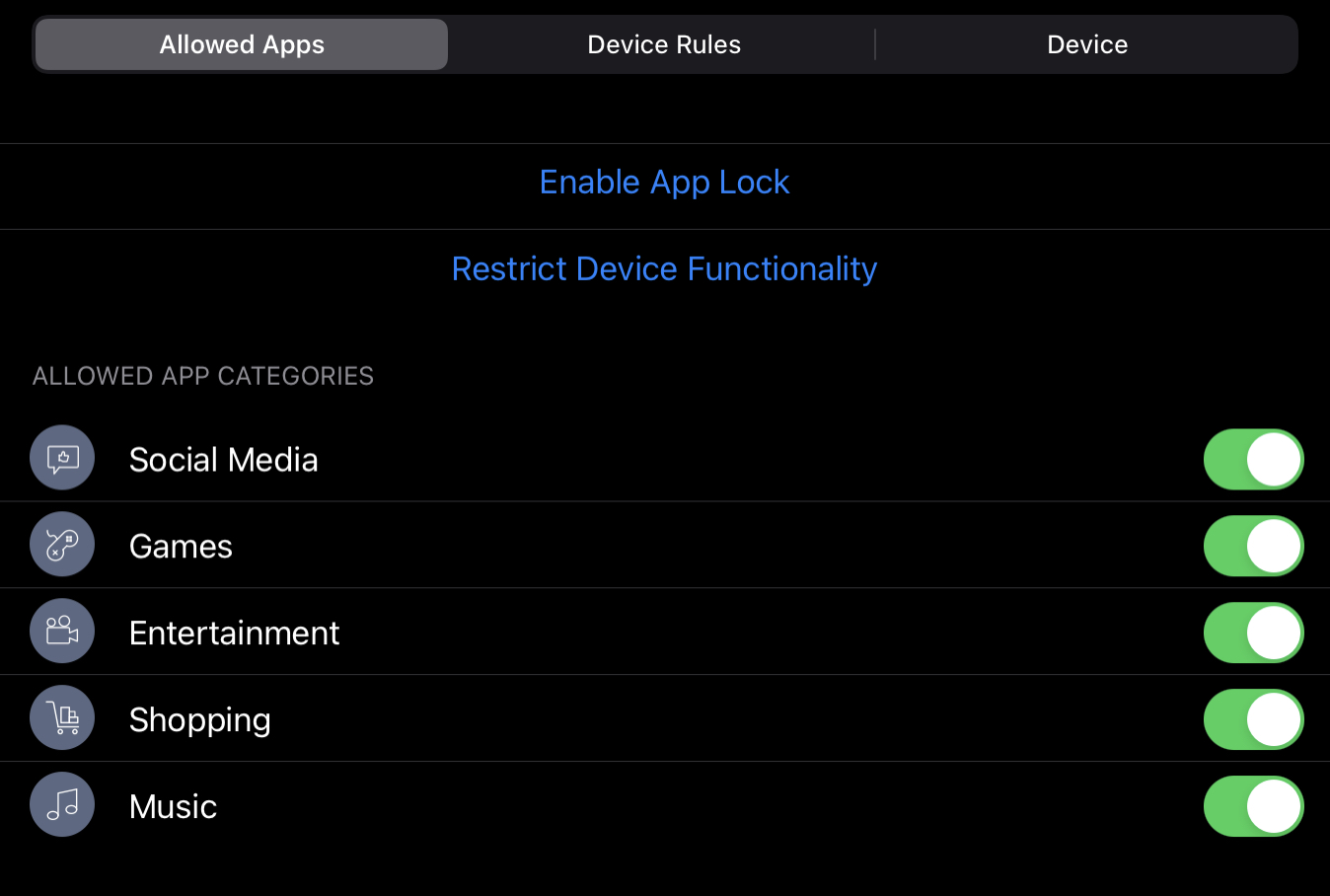 Step 2: Choose the time period that you would like to block the apps for.

Step 2: Next tap the apps you would like you child to be able to access, then select Done. The example below would block all apps except for the ticked ones.
All remaining apps will become available again at the end of the time period.