The Parent Portal will now display your childs' homework assignments.
Viewing the homework
Login to the Parent Portal https://portal.rgsw.org.uk
Once you have logged in, select the My Children menu.
Select Homework from the left hand menu to view a complete list of homework. A small summary of recent homework is displayed in the main content page, this can also be clicked to expand the view.

Please note: If you have more than one child, you can switch switch between your children via the left hand menu.
A list of homework is then displayed. Using the drop down menu, the list can be filtered by Complete and Incomplete and also by Subject.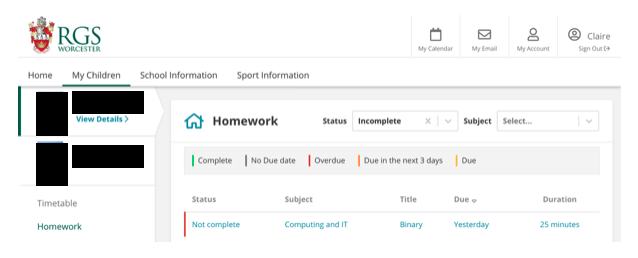 Select a homework from the list to view further details such as the full description for the homework assignment.